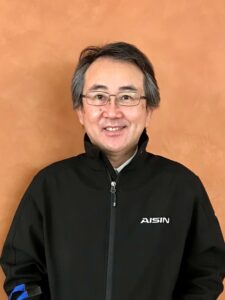 Welcome to Aisin Manufacturing Illinois, LLC. (AMI).
AISIN Group Philosophy is Inspiring "movement", creating tomorrow.
We will deliver beauty to our future earth, bringing freedom and happiness to "movement ".
We will act on our dreams and aspirations, show concrete solutions to environmental and social challenges, focusing on the evolution of "movement" by way of clean power as the core and create a safe and comfortable future for everyone.
Our vision is to be recognized as a World Class Organization through the relentless pursuit to exceed the expectations of our customers, Team Members, and community.
We want to achieve this vision with respect for the human resource, our Team Members, by involving our employees in changes and utilizing Team Member ideas for improvement.
We have seen many improvements and changes through the ideas and efforts of our employees. This continuous improvement will allow us to reach our vision while providing a positive work environment. We are committed to making superior quality parts for our valued customers while providing a safe work environment for our employees. We are committed to "Quality 1st" and we feel that our Team Members are key to our philosophy. With excellent schools, a strong manufacturing base, and great community pride, AISIN is proud to have located our facilities in Marion, Illinois.
Thank you for your interest in AISIN. Please enjoy our website.
Thank you,
Shuji Fujita, President: Aisin Manufacturing Illinois